After SinoCorrugated 2017 and 2017 Vietnam Corrugated & Folding Carton Industry Summit were brought to a successful close up, SinoCorrugated Roadshow will be grandly launched again in December 2017!
We're assembling some of the industry's greatest leaders and influencers to bring you an exciting day of cutting-edge ideas, educative thought in corrugated industry, technologies and upcoming trends into emerging market of Indonesia, Myanmar and Iran. The event will conclude with a networking dinner and factory visits, providing you the opportunity to network with other local potential partners and check out everything the local market has to offer!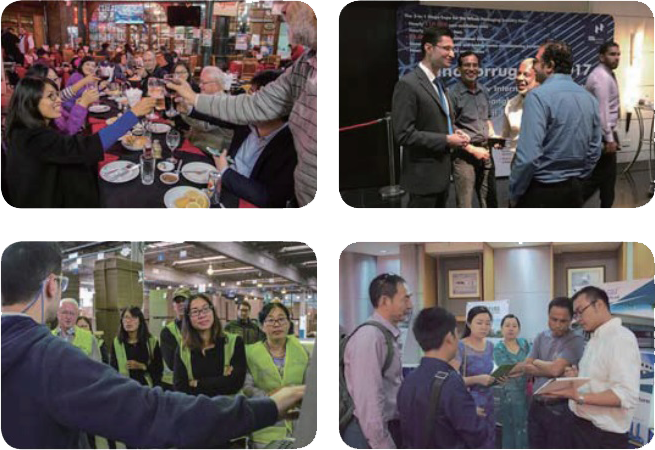 The campaign, which is focused on promoting SinoCorrugated South 2018 to regional corrugating markets and connecting local manufacturers with emerging industry areas, has reached a wide audience over the past. In addition to that, Reed Exhibitions was proud to host the 1st Asian Corrugated Industry Summit concurrently with the 21st ACCA Management Committee (Sep. 25-27). Moreover, the company will send representatives to the 46th FCBM Conference in India (Nov. 17-19), the MACCMA Annual Meeting (Nov. 16-18) and HKCPMA's Annual Meeting (Nov. 23-25). Later on this year, Reed Exhibitions will host the Indonesia Corrugated Summit (Dec. 4-6), the Myanmar Corrugated Industry Summit (Dec. 8-9) as well as the Iran Corrugated Industry Summit (Dec. 15) through a collaboration with PICCI and the local association respectively. Alongside the summit, local manufacturers will be taken on guided tours to visit corrugating factories in Jakarta, Surabaya and Yangon.
2017 SinoCorrugated Roadshow will offer you the 0pportunities for one-to-one business meeting, networking dinners and factory visit to the local companies, all designed to serve you at the best for your business needs.