On September 26th, the Asian Corrugated Industry Summit 2017, an industry gala event which was co-organized by ACCA, CPTA, Xiamen Hexing Packaging Printing Co., Ltd and Reed Exhibitions, grandly held in Xiamen, China. Asian Corrugated Industry Summit welcomed 7 major Asian Associations and 120 Packaging Corporations.
The summit welcomed a wide range of industry leaders and key opinion leaders. Apart from Dennis Colley (ICCA Chairman), Wang Yuezhong (CPTA Executive Vice President and Secretary General), Zhang Yaoquan, Xu Xiaoguang (ACCA Chairman and Board Chairman of Xiamen Hexing Packaging Printing Co., Ltd), Wichan Jitpukdee (Chairman of Thailand Pulp and Paper Industries Association), leaders from the Taipei Corrugated Case Association, MACCMA, HKCPMA, PICCI and CBMA as well as over 100 decision makers from Asian companies (including SCG of Thailand) also participated in the summit.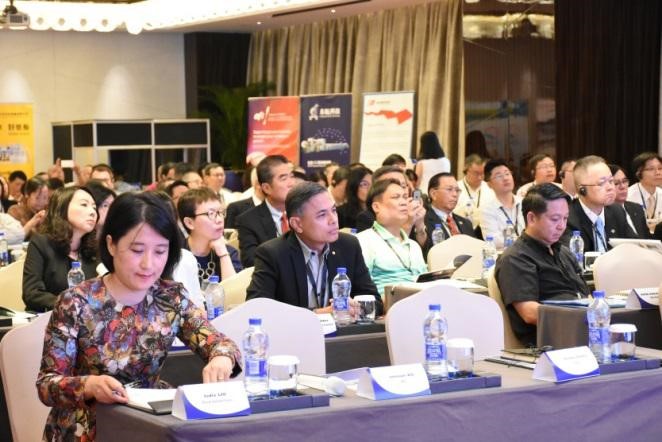 Scene from the Asian Corrugated Industry Summit 2017 
Scene from the Gala Dinner
 Market Review of the Industrial Trend and Development for the Asian Corrugated Industry  Divided into morning and afternoon sessions, the Asian Corrugated Industry Summit 2017 focused on more than ten different industry topics. More than 10 experts were invited to share their views on the status quo and the future of the Asian corrugated box industry through in-depth analysis and interpretation to the opportunities and challenges in future key markets.
Dennis Colley, President of ICCA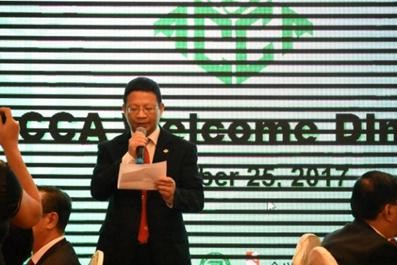 Tomas Huang, Senior Vice President of Reed Exhibitions Greater China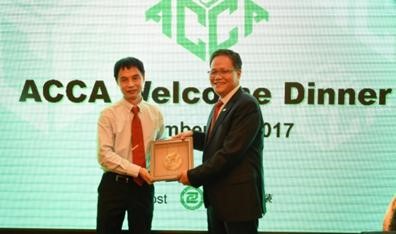 Kinardo Ang, Former Chairman of ACCA and Xu Xiaoguang, President of ACCA and Board Chairman of Xiamen Hexing Packaging Printing Co., Ltd
 Apart from the latest and most authoritative industrial reports which were released by ICCA and ACCA leaders, the Chinese E-Commerce giant JD Logistics (also known as Jingdong) shared insights on future changes of the e-commerce logistics packaging from the end user's perspective. Moreover representative from OIA, a world leading packaging purchaser and supplier, also shared its insights towards latest changes in major packaging end user groups under the context of the topic Industrial 4.0. Suppliers such as BHS Corrugated, EFI, BOBST, CONPRINTA, HP and Flint also presented reports on the latest global development of manufacturing equipment in converting, digital and pre-printing as well as linkage fields, bringing the technology and their knowledge close to the audience.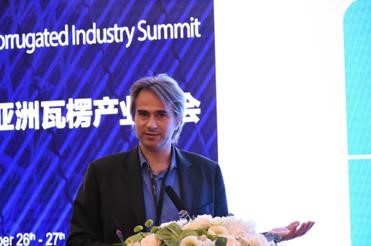 Jeff De Kleijin, HP Asia Pacific General Manager delivered a presentation about the topic "A New Revolution of Digital Printing in Corrugated Industry"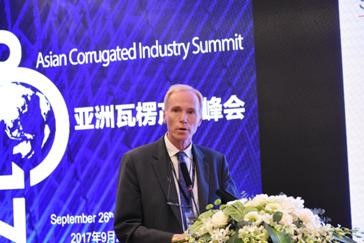 Yves Bletterie, BOBST Regional Sales Manager delivered a speech about "Which FFG produces what box?"
 Positive Outlook on the Asian Corrugated Packaging Industry  Through the Asian Corrugated Industry Summit 2017 the audience clearly received the message, that after over 160 years of development, the world's corrugated packaging industry has penetrated the markets all around the globe. Now over 95% of the world product packaging is using corrugated box as preferred packaging material. At present, Asia has overtaken Europe and the United States, ranking as Nr. 1 in the world in terms of the output of corrugated boxes. It steadily grows at an annual growth rate of 5% together with huge development potentials in the future. In the future, along with the development of the e-commerce economy, issues such as light-weight and customized boxes, the speed to the market, automation and recycling are key requirements from end users. At the same time these characteristics has also become key driver of the future development of the Asian corrugated packaging industry, while digital printing, pre-printing and automation equipment will further disrupt the industrial development. This will catalyze the technological development, improve the quality further and lead the