【Introduction】Digital printing is honored as the prospect of printing and packaging all over the world. With such characteristics as being dispensable of plate-making, immediately providing printed materials and satisfying small-batch and personalized production requirements, no sooner did digital printing appear than it began to lead the fashion trend of printing field. As the pride of the digital printing field in China, the primarily featured product of Shenzhen Wonder, the plateless printer achieves quantities of orders from all over the world with high cost performance, stability and strong service system. On July 14th, on the "Vietnam Corrugated and Folding Carton Industry Summit" organized by Reed Exhibitions, Shenzhen Wonder and Lam Viet An from Vietnam cooperated for the second time, signing two WD250-8A on the spot.
Why did Wonder win so many overseas customers? Come on, let's follow Editor Wa to explore the rising road of Wonder digital printing technology.


Hot-Selling Product at Home and Abroad—WD250-8A Won Lots of Orders with Vietnamese Customers Signing Two Printers Again.
In recent years, with all those advantages such as promising development momentum, excellent geographical position and extensive international cooperation, Vietnam has become the primary choice to open the Southeast Asia. Especially the rapid development of such areas as foods, drinks, home appliances and electronics has further intrigued the development of printing and packaging fields; but because of the limitation of population and the diversified trend of product packages, the problems of sporadic and scattered orders subsequently appeared. As is known to all, Lam Viet An is one of the powerful printing and packaging plants in Vietnam and has formed ties of friendship with Wonder for a long time. In May 2017, Lam Viet An ordered a WD250 digital printer from Wonder. It was regarded as an occasional commercial cooperation. No one expected that two months later both sides would meet again on the "SinoCorrugated South 2018", "SinoFoldingCarton 2018" and "Vietnam Corrugated and Folding Carton Industry Summit". The encounter realized the contract between the two sides for the second time. Lam Viet An signed two WD250-8A on the spot!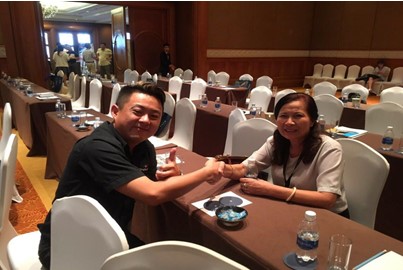 What's the Secret of WD250-8A to Attract Vietnamese Customers to Purchase Again?
According to the Overseas Market Manager Tian's introduction, currently there is a WD250-8A in Lam Viet An under operation, and the further ordered two printers will be equipped for another two plants. It tries to form the line with points, running into the digital era with the great efforts! Manager Tian further introduced that the contents of the Vietnamese customers' orders are mainly packages of shoes boxes, and its characteristics are diversified specifications and small batches. Wonder's machines meet their needs, and they solve the problem of customers' orders for packages of shoes boxes. In addition, there are no wasted inks in its machines. They can not only protect the environment but also save human power. With fast and accurate drawing of designs, the rate of receiving orders also sped up. Customers said that after using Wonder's machines, their businesses became more competitive.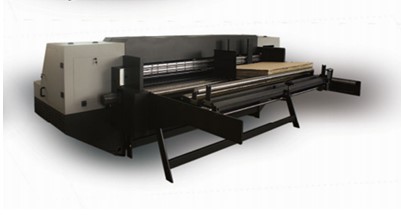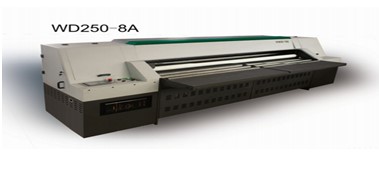 WD250 Plateless Digital Printer
It is reported that WD250 plateless digital printer is specially designed by Wonder for small-batch orders. It mainly has the following characteristics:
·         Without plate, without cleaning, applying the mode of CMYK spray printing of four original colors convenient, low-carbon, environmental;
·         Independently developed printhead constant temperature system can effectively overcome low temperature environment. In any season, it can operate steadily.
·         Using stronger servo motor and high precision reducer, higher precision, faster speed, more stable performance.
·         Using 6 grade super high precision gear and high precision cylindrical grinding roller, drive more accurately.
·         Strong rail beam, mute guide rail, printing flat error less 0.3mm, printing more stable and accurate.
·         New printhead automatic cleaning mode, no need to be adjusted frequently, saving link, printing more fluently.
Relying on High Cost Performance, Wonder Equipment is Widely Sold in Southeast Asia, Further Stepping into the European and American Markets.
Manager Tian of Wonder's overseas market expressed that although the market development tended to be diversified, the overall development momentum of digital printing and packaging is strong, the development of global printing and packaging is unanimous and the development speed in developing countries is faster. The appliance of digital printing in Southeast Asia is slightly slower than that in China, but the market response towards digit is quite active. Under the simultaneous efforts of Vietnam, the digital equipment of Wonder is quite popular in Southeast Asian market.
On the other hand, Europe and America are also the markets that Wonder mainly targeted at and develops. Wonder's equipment has advantages in cost performance, stability and services. Wonder not only has a large number of domestic and Southeast Asian customers, but also many European and American customers. It can be expected that Wonder can also gain the popularity in Europe and America as high as the one in Asian market. Let's wait and see!