Erhardt+Leimer GmbH (E+L), one of the world-class correction & alignment system manufacturers and a century-old German enterprise, is keeping vigorous and reputable in the industry by supplying products with undoubted quality. With the coming of SinoCorrugated 2017, in response to global customers' expectations and voices, E+L has prepared many exhibits including new technologies and products carefully designed and developed by its research team. Among others, the shocking, classic alignment and tension systems with multiple characteristics and highlights (e.g. ultra precision) will undoubtedly arouse a new wave of technical innovation in the industry. Let's get the first glimpse.
1. Automatic control system of corrugated paper line
Made up of modular subsystem and full-digital automatic control subsystem, the system is capable of automatic tension, temperature and humidity control. All of its rubber wheel gap, paper gap, single facer pressure and double facer platen are controlled through automatic adjustment with the aim of effectively reducing dependence on labor and technicians. The complete database can effectively generate production data, and the overall monitoring-based management enables quick order change and completion of various small orders. In addition, the system supports remote monitoring and control, and has the advantages like simple operating environment and low maintenance requirement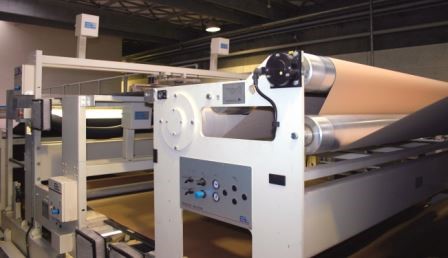 ▲TensionMaster
▲ELCorruMatic Warp Detector
2. Automatic paperboard clearing system for corrugator
On the system, there's a mechanical design with less air ducts, a control cylinder for automatic stopping and restoration, as well as cleaning heads that can be installed behind the trimming and grooving steps or the cut-off knives and automatically adjust the heights of the grooves. The system is provided with a polyester anti-static filter board for automatically filtering and a container for collecting simple dust. In addition, the system can be connected to the interface of E+L's system network——EL CorruMatic.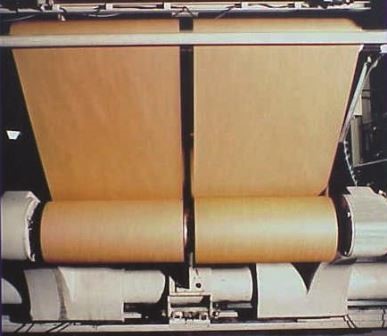 ▲Split Web
3. Horizontal tension compensation roller
Without any exaggeration, the roller can optimize material tension distribution and the evenness of heat transfer from preheater to materials. Among other advantages, by increasing formal uniformity of corrugated paper, it can improve the evenness and flatness of material without affecting the total material tension or improperly adjusting the horizontal tension.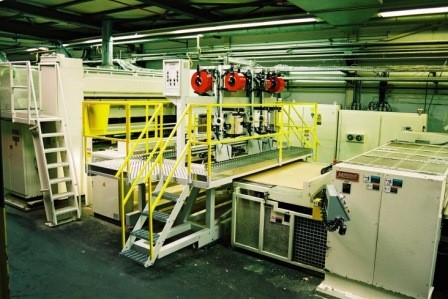 ▲Well Pack Taper
4. Automatic taping/processing system of corrugated paper line
Openable: Removable tape came out long time ago. Simple, safe and openable types of removable tapes are still in demand in market. With Wellpack taper, you can produce flat, openable cartons for exhibition in short time.
Carton reinforcing: Carton-reinforcing tapes are necessary for many carton handles or similar solutions. With E+L's press-sensitive tapes, you can build simple, efficient, safe processing procedures, and complete high-precision tape manufacturing in safe, clean, ordinary production environments.
Convenient carton sealing: The double sticky tape for carton sealing, which is manufactured in accordance with Wellpack's standards, is the latest application of tape in online processing. It can also be used to manufacture tapes varying in width and material.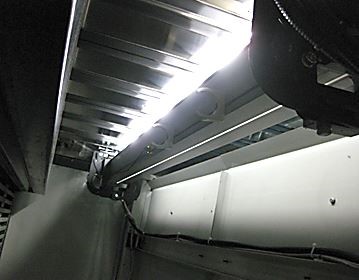 ▲Nyscan-CORR 100% printing detection system
5. Corrugated board subsequent processing detection technology
Nyscan-CORR 100% printing detection system is aimed at detecting all horizontal and longitudinal paper in equipment and machines, as well as each paperboard during production. In order to solve challenging problems in corrugated board detection, E+L combines the CCD alignment scanning camera technology and the patented lighting system to constitute a safe rule of detection for detection. For example, for the purpose of accurate detection of target pattern, the system can cover up paper skews and washboard-like signs through internal automatic compensation to only detect predetermined target patterns. Besides, the system has the functions of feeder/pre-feeder automatic interface, defective paper exit automatic interface and alarm light & horn data recording.
Furthermore, by then, E+L will exhibit the ultra-precision overpass alignment system for corrugated paper line, the ultra-low-noise overpass tension system for corrugated paper line, the pre-printing alignment system with ultra-high trimming accuracy, as well as the paper web cutting alignment system that lowers paper costs with the end roller and reduces edge waste during precise correction to substantially benefit users. We believe, you'll be loath to miss the exhibition after learning the product information above. It is expected that E+L will make the industry of corrugated paper more colorful. B30, N5 Pavilion of Shanghai New International Expo Center is awaiting your visit from April 11 to April 14, 2017.