January 18, 2017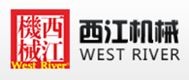 History and Heritage
Guangdong Zhaoqing West River Packaging Machinery Co., Ltd. was founded in 1954. Its corrugated production lines sell well all over the world. Since developing China's first corrugated packaging machine 35 years ago, they are still focused on research and development of the high-level automation and integration of corrugated packaging machines. They offer production lines ranging from 2-ply to 3-ply, 5-ply, and 7-ply, with widths varying from 1200mm to 2800mm, and a production line speed ranging from 100m/min to 300m/min. In doing so, they have raised the national standard for corrugated production lines. They have been a packaging machine superpower in the corrugated cardboard industry, with their production lines being exported to over 60 countries and regions, and actively promoting the development of world packaging technologies.
Seeking Breakthroughs in Research and Development
As the main innovative pioneer in the corrugated packaging machinery industry, Zhaoqing West River Packaging has the ability to provide a full set of corrugated board manufacturing equipment. The company provides customers with thoughtful and meticulous services including factory and space planning, energy saving advice, production operation advice, Chinese 6S management systems and other services. In recent years, Zhaoqing West River Packaging has combined with advanced-level practical packaging equipment and launched two computerized high-speed corrugated cardboard production lines, domestically and abroad. These two environmentally friendly, energy saving, and intelligent machines both adopt diversified technologies including: fully automatic paper uploading system, high speed 5-minute corrugated roller replacements machine, corrugated paper tension control, automatic temperature control, automatic glue quantity control, corrugated paper moisture control, and coordination along the entire line. Through these, they can meet any country or region's packaging needs. Furthermore, these two production lines support the packaging industry in different regions to achieve sustainable development. These machines embody China's high technology in the world. Three years ago, AL PACK, from Saudi Arabia, purchased WJ200-2200-2 corrugated production lines to be used for 5-ply cardboard.  The machine has successfully achieved its monthly target of consuming 4,500 tons of corrugated paper. After three years, the company imported a WJ250-2500-2 5-ply fully automatic corrugated production line to offer even more high-quality corrugated boards and corrugated boxes for the local market.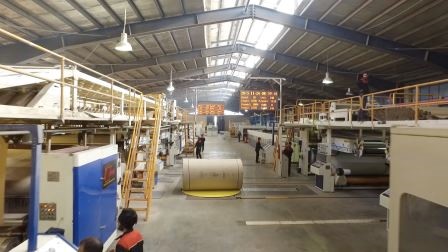 The success of Zhaoqing West River Packaging can be attributed to their unrelenting efforts in the development of new products and regard for customer feedback. The success of a company or business not only depends on the introduction of new sophisticated equipment, but also the establishment of a well-trained and efficient staff. The staff is an important factor in promoting and ensuring the prosperity and development of any enterprise. As such, Zhaoqing West River Packaging has created a three-dimensional service standard technical training program. Technical training is highly critical in efficiently using corrugated equipment. Beyond the advantages of Zhaoqing West River Packaging's training program, its highly talented team is also advantageous.

Currently, Zhaoqing West River Packaging is focusing its efforts on creating a new round of automatic, energy and cost-saving production lines, project pre-planning, and comprehensive staff skills training. As for the technical aspect, the company is striving to develop and achieve automatic atomic water detection, steam conditioned paper fiber technology, automatic temperature control, production line optimization, and remote networked intelligent control in order to save labor costs. The use of these procedures and automation will revolutionize the industry.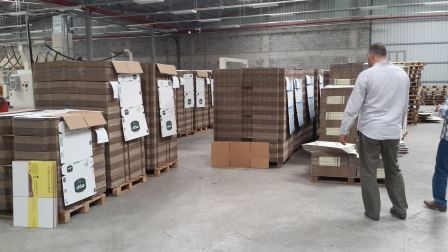 In the Face of Challenges
Zhaoqing West River has been developing its overseas market, particularly in the European, Middle Eastern, Southeast Asian, African, and South American markets, demonstrating their technical superiority through their high capability machines. However, due to the distance and language barriers, communication efficiency with overseas customers is relatively low. As such, Zhaoqing West River Packaging collaborates with Reed Exhibition, the organizer of SinoCorrugated, the worldwide trading platform, to help them share their equipment and achievements with more overseas buyers. In the future, the representatives from Zhaoqing West River believe that many corrugated factories will be closed. They see that the market is not as prosperous as it once was; however the market still has a large demand. A director in XinJiang has said that a trend in the market is finding out how to take advantage of new technological advancements. How do we deal with this situation? As the saying goes, "Know your enemy and know yourself, and you can fight a hundred battles without disaster!" He also said that we should learn from European advanced technologies to enhance Asia's competitiveness, prevent shortsightedness, strengthen our minds, and provide high-quality equipment to cater to the needs of the market for global customers.
SinoCorrugated 2017 is coming up soon. The 3-in-1 mega expo will be held at Shanghai New International Exhibition Centre on April 11-14, 2017. The show will combine with SinoFoldingCarton 2017 and China Packaging Container Expo 2017. Spanning over 110,000 sqm, the exhibition will attract 1,100 industry leading brands to showcase more than 1,800 high-end and cost-effective equipment and thousands of consumables. Sixty-five thousand local and international professionals will visit the exhibition, including 8,000 international buyers from over 110 countries and regions. Zhaoqing West River Packaging has already confirmed their attendance to the exhibition and will be located at booth no. N5D10, which spans 187.5 sqm. What kind of equipment will be displayed onsite? The representative from Zhaoqing West River said that it will surely be a huge surprise that will impress everyone. They are eager for industry peers to visit!
Visit SinoCorrugated 2017 to browse through well-known suppliers' brands of global corrugated equipment and consumables, cutting-edge technologies and cost-effective equipment
Visit SinoFoldingCarton 2017 to study status quo and future trends of folding carton industry; evaluate potentiality in business expansion to the carton market
Visit China Packaging Container Expo 2017 to explore 10,000 kinds of packaging designs and the trending techniques
Meet with the R & D and purchase decision makers of the packaging industry to expand networks and to catch business opportunitiesFor more information, please visit:
SinoCorrugated 2017 Official Website: www.sino-corrugated.com
For press information, please contact:
Sinsia Xing
Reed Exhibitions Shanghai Branch
Tel: +86-21-2231 7065
Fax: +86-21-2231 7183
Email:sinsia.xing@reedexpo.com.cn