SinoCorrugated 2017 Witnessed Numerous Order Achievements
Shenzhen Wonder: 20 equipment ordered and 50-100 potential clients obtained
W250-8A Digital Printer has been the best-seller of Shenzhen Wonder for five years since its launch. Upon constant optimization, the machine becomes the most stable one, featuring small size and high cost performance. At the site, about 10 sets were ordered, and 50-100 clients expressed their intention of purchase (without specific statistics).
According to Shenzhen Wonder, about 10 of the ink printers and UV printers were sold at the exhibition. The three printers above are the major products promoted by Wonder.
Qingdao Kaituo: Massive clients with intention of contract signing
The 2.8m corrugated line features four-wheel Cross Cutter with maximum speed of 380m/min and switch speed of 500m/min for short boards (reaching over 170). Clients are interested in the machine and expressed their intention of contract signing.
Jiaxing Xinpu Environmental Technology Co., Ltd: Successful order of sewage treatment equipment
At the exhibition, Xinpu had its sewage pre-treatment equipment ordered by Honwa Foreign Trade Packing Co., Ltd. 
Servo thin blade Slitter Scorer
According to Qingdao Justu, 2 clients have paid in full with amount of around RMB1 million and 7-8 clients have made down payment. The two machines mentioned above are highlighted by high maturity and stability.
Shangpin Machinery: 3 Kingkong Eagle gluing/stitching machines sold in 3 days 
Shangpin Machinery brings its new equipment - Kingkong Eagle Gluing/Stitching Machine to the exhibition. One was sold at the first day and three sold in the first three days. Guangdong Gaoshun Packaging Co., Ltd. and Anhui Haosen Hexing Packaging Co., Ltd. placed orders.
WEIPONG Machinery: Cooperation intention reached with 2-3 overseas clients 
Liu Haiquan, Business Manager of WEIPONG Machinery, said at the exhibition that the company has reached cooperation intention with 2-3 Egyptian and Spanish clients for its die cutter & folder gluer with stitching. In the meantime, many domestic clients expressed their interest in the machine, indicating a high possibility for the consequent cooperation.
Wenzhou Keqiang Machinery: Generated year-round business in 2017 
Based on the high popularity of the exhibition, Keqiang invited many domestic and overseas clients for trading talks, of whom some expressed their intention of purchase.
It is known that Wenzhou Keqiang Machinery Co., Ltd. has been a long-term partner of Reed Exhibition since its establishment in 2007. As a regular client of the Sino Folding Carton, Keqiang is highly content to the effects of exhibitions. After each exhibition, the placed orders would help it arrange productions to November or December The company has reserved the stand for 2018 and 2019 and will continue the cooperation with Reed Exhibition.
Top Machinery: 7 orders placed in 4 days 
Top Machinery witnessed numerous flows and earned four orders in the first day of the exhibition. Moreover, foreign clients also placed two orders with Top Machinery in the second day. In the third day, a senior regular client also placed an order of its automatic laminating machine.
In addition, lots of visitors showed a strong interest to Top Machinery's new product –UV glazer for flexo printed corrugated paper, which features a comparable effect with offset printing as an ideal solution for high-end cartons. Top Machinery achieves effective reduction of the cost for watermark and offset printing and simplified lamination.
Hangzhou YOUNGSUN Intelligent Equipment Co., Ltd.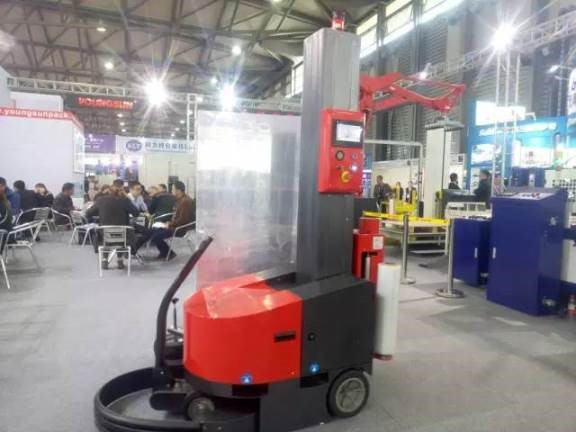 ▲Intelligent robot packaging production line 
The product is applicable for various packaging lines and can help enterprises enhance technical strength, relieve labour intensity. Its rapid stacking and conveying achieves time-saving effect, and unmanned operation helps save labour cost.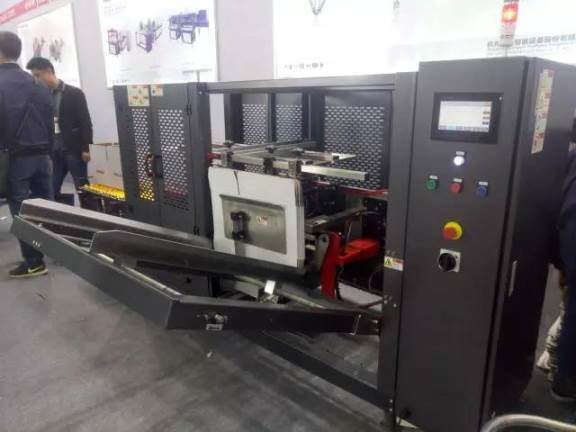 ▲CF-20TX Carton Modeling Machine The equipment features a satisfactory design to the requirements of the technical flows and plane layout of production lines, attractive appearance, perfect manufacturing, low consumption of electricity and water and easy operation, adjustment and maintenance. The machine is capable of safety protection, such as overload protection and safety gate under the independent research, design and development of the company. Moreover, it is also highlighted with lower price and higher cost performance compared with similar products.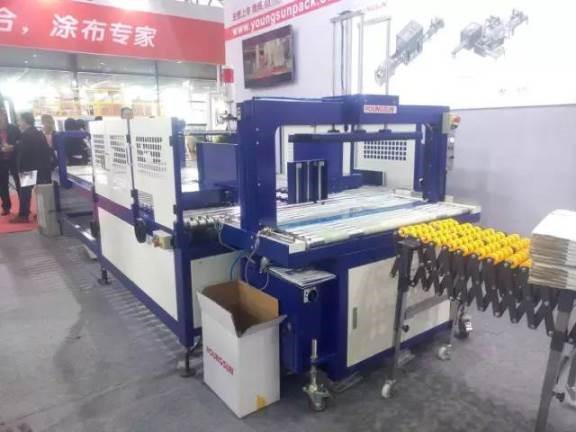 ▲YS-LX500 Corrugated Bundle Squaring & Strapping System
The machine features timely transport with automatic folding and sealing without custody, which reduces labour cost. It can also connect with the automatic production lines with manual adjustment in different directions for carton replacement. The accessories are sourced from renowned brands, which guarantees the quality.
Shanghai Dragon Printing Machinery Co., Ltd. 
▲JPM-600 High-speed Inspection Machine
It achieves one-minute positioning in distance, with 14-minute faster than similar products. The machine developed independently can provide customization to clients as required, and is capable of collecting papers in different sections and separating qualified and defective products.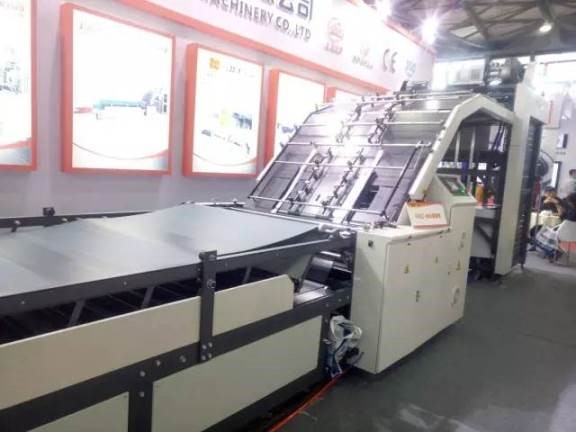 ▲FMZ-G Series Automatic Flute Laminating Machine
It is applicable for cardboard & cardboard and cardboard & corrugated papers. With intelligent transmission structure, the feeding paper efficiency reaches 12,000 sheets/hour. It is also carefully optimized to design in various parts of the details according to the use's application of customary to ensure the safety and ease of use. Professional after-sales services are available.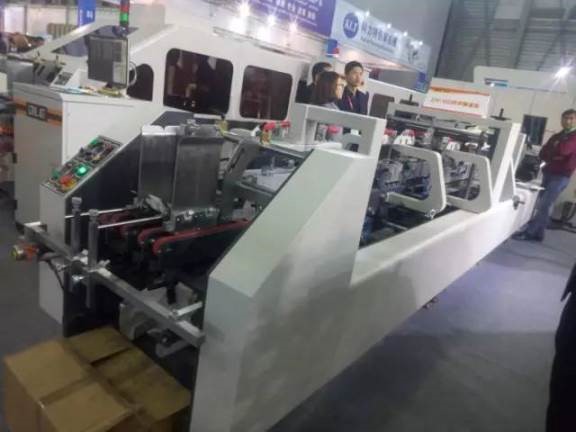 ▲ZH-GD Automatic Folder Gluer
The new generation of folder gluer satisfies the major market demands and is applicable to high-speed gluing of cartons in 4&6 corner section, lock bottom and straight lines, featuring time and labour conservation and integration of light, electricity and air intelligence.
Shanghai ChaoChang Packing Machinery Co., Ltd.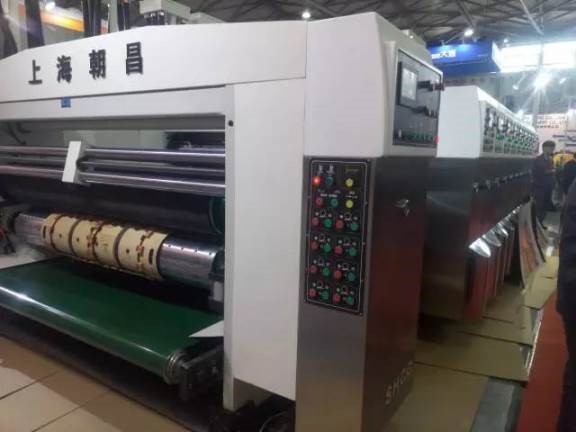 ▲DAF-B Fully Computerized Flexo Printer Slotter Die Cutter
With high speed, accuracy and stability, the machine features single point entry for all box data settings, with computerized control and 9999 order memory, and easy and fast order switch. With one operator for control, the machine helps save more labour cost than traditional ones. Capable of remote connection, the machines can achieve real-time maintenance.
Shenzhen Wonder Printing System Co., Ltd. 
▲WD250-8A Plateless Digital Printer
Its corrosion-resistant sprayer has longer service life than the ordinary ones. Boasting the most sable technology, the company keeps optimizing the performance and improving after-sales services.
▲ Plateless High-Speed UV Corrugated Board Digital Printer
Fast speed: Its speed is faster than traditional UV printers. Unnecessary platemaking: It contains five different bright colors. Environmental protection: Featuring zero consumption and labour conservation, it provide customization to clients as demanded.
Pinlong Seiko Machinery Co., Ltd.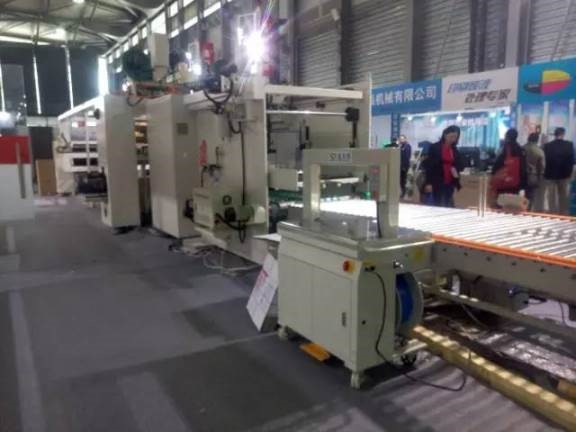 ▲Pinlong-Xiangxu Printing Linkage Line
High accuracy, strong controllability, rapid replacement and time conservation
Qingzhou Yigaofa Packaging Machinery Co., Ltd. 
▲Tengfei Web series
Each set is equipped with hydraulic lock system, providing a good stability. Upper web-passing design makes more efficiency works with faster print speed. Individual temperature control in each upper dryer unit, improves drying capacity during high speed, and solves plate-drying issue with water-based inks. The machine has a good reputation with 80% market share. The parallel printing achieves better recovery of webs & dots. Servo system transmission control ensures machine stability.
Sky Dragon Printing Ink Group Co., Ltd.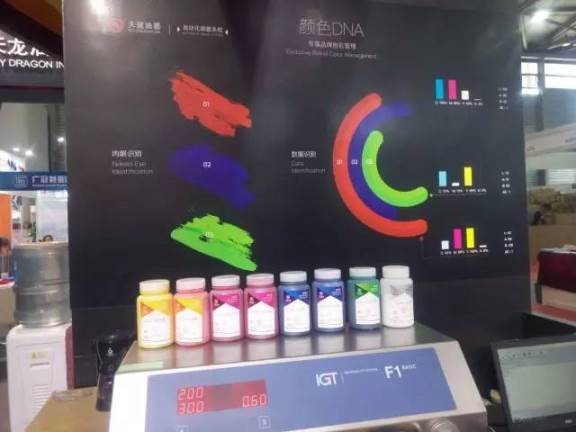 ▲Sky Dragon ink
The environmentally friendly ink causes no damage to health, and features stable properties, bright colors, good adhesion and high cost performance.
Weifang Donghang Graphic Technology Inc.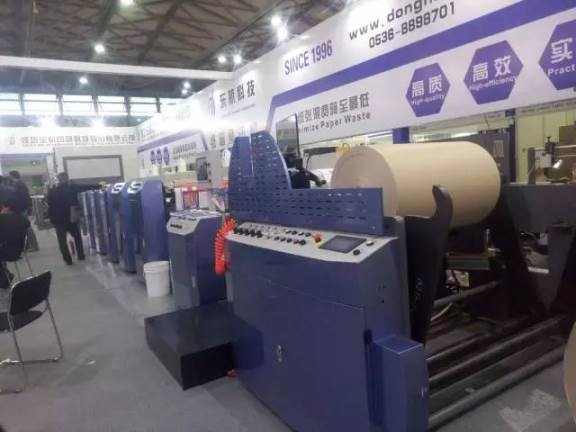 ▲Petal-Type Dual-Servo Flexo Printing Machine
The petal structure helps rapid replacement of plate cylinder without adjustment to plate pressure, which significantly increases production efficiency by 30% compared with similar products. The ultra-short paper length design helps greatly reduce the production loss (around 1% controlled). It is unnecessary of removal for cleaning, saving time and labour.
Flexo concepts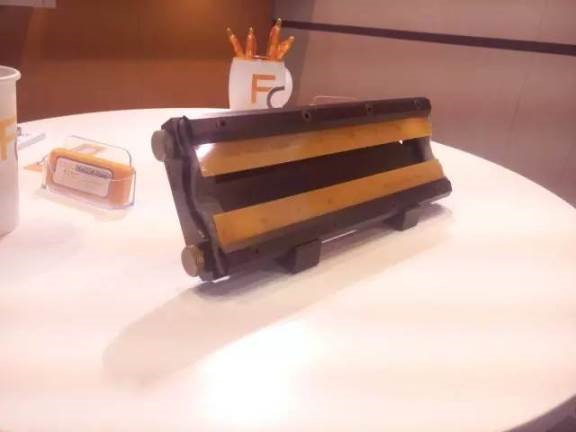 ▲TruPoint™ doctor blade
Unlike the other blades, this product basically avoids the safety problem in replacement. Featuring low loss, it causes no flaw to the web roller. Compared with similar products, it boasts more exquisite and longer service life (4 times than steel knives).